Welcome to the Jo Gordon studio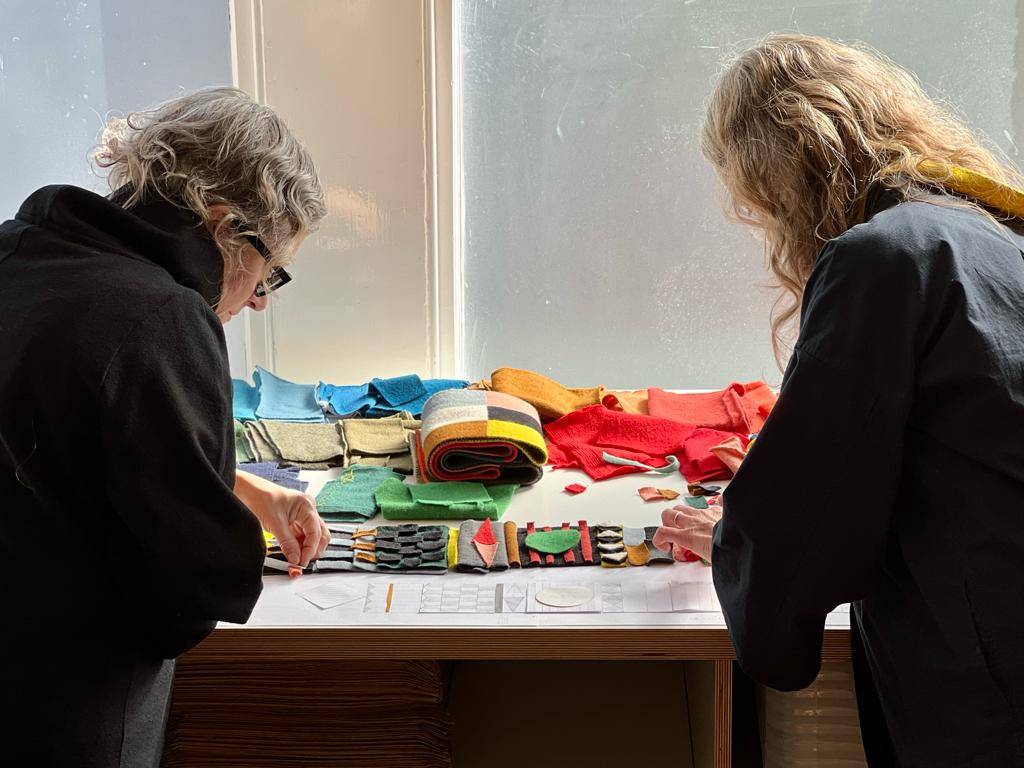 Our design team consists of myself, Katy and Scout the dog. Here we are working on the final scarf of the new AW2023 collection.
We work in a first-floor studio in South London where the sun floods in from five windows from early morning till around two in the afternoon which is perfect when you work with colour.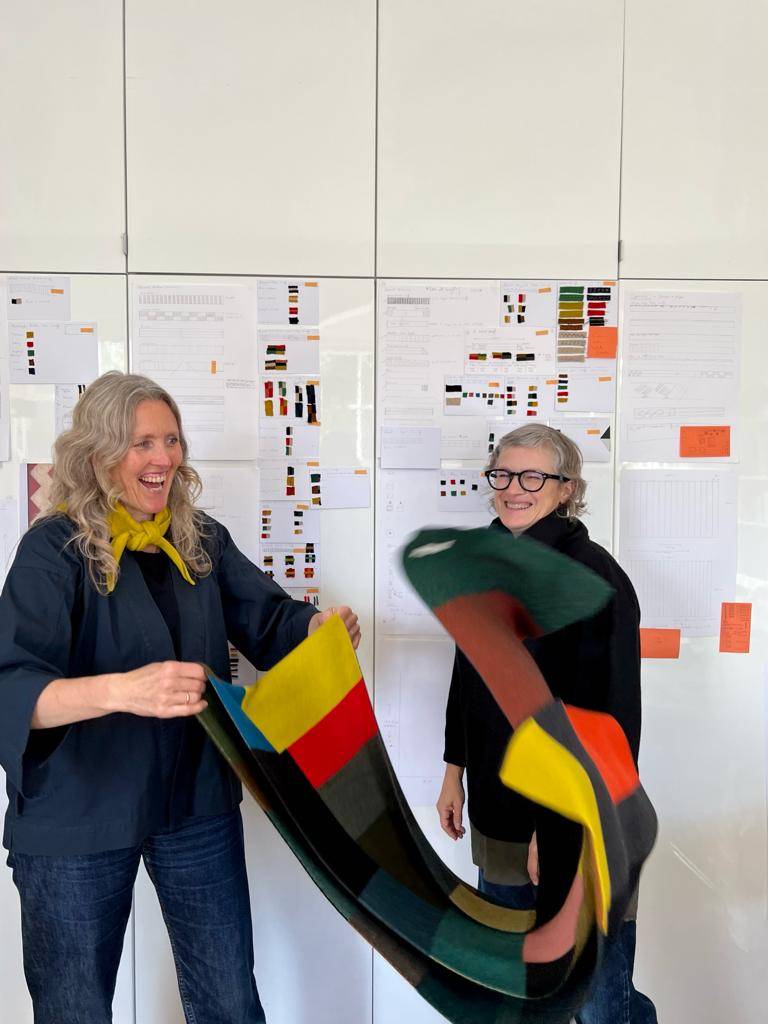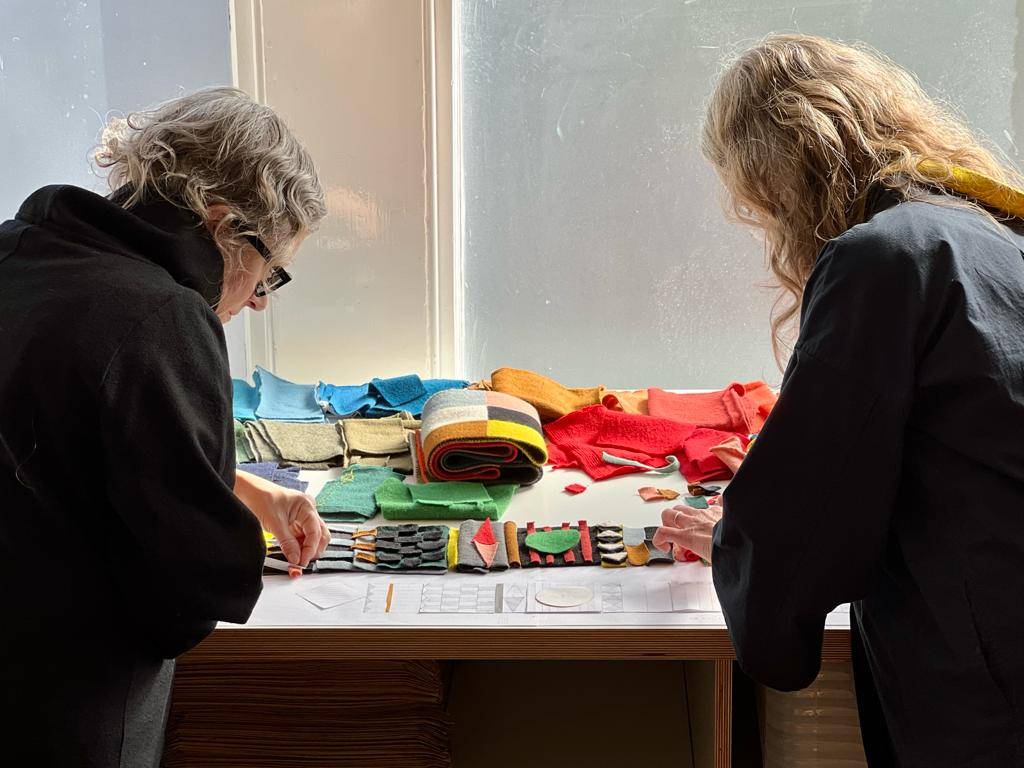 Katy and I used to have studios next door to each other in Bloomsbury, she had a jewellery business, and I had my knitwear business. She was always the person I went to for an opinion on a new design or colour way and I trusted what she thought. Katy now works across jewellery, costume design, research and teaches on the Central Saint Martin's jewellery course. She is constantly curious about her visual environment and so makes the perfect partner to design with.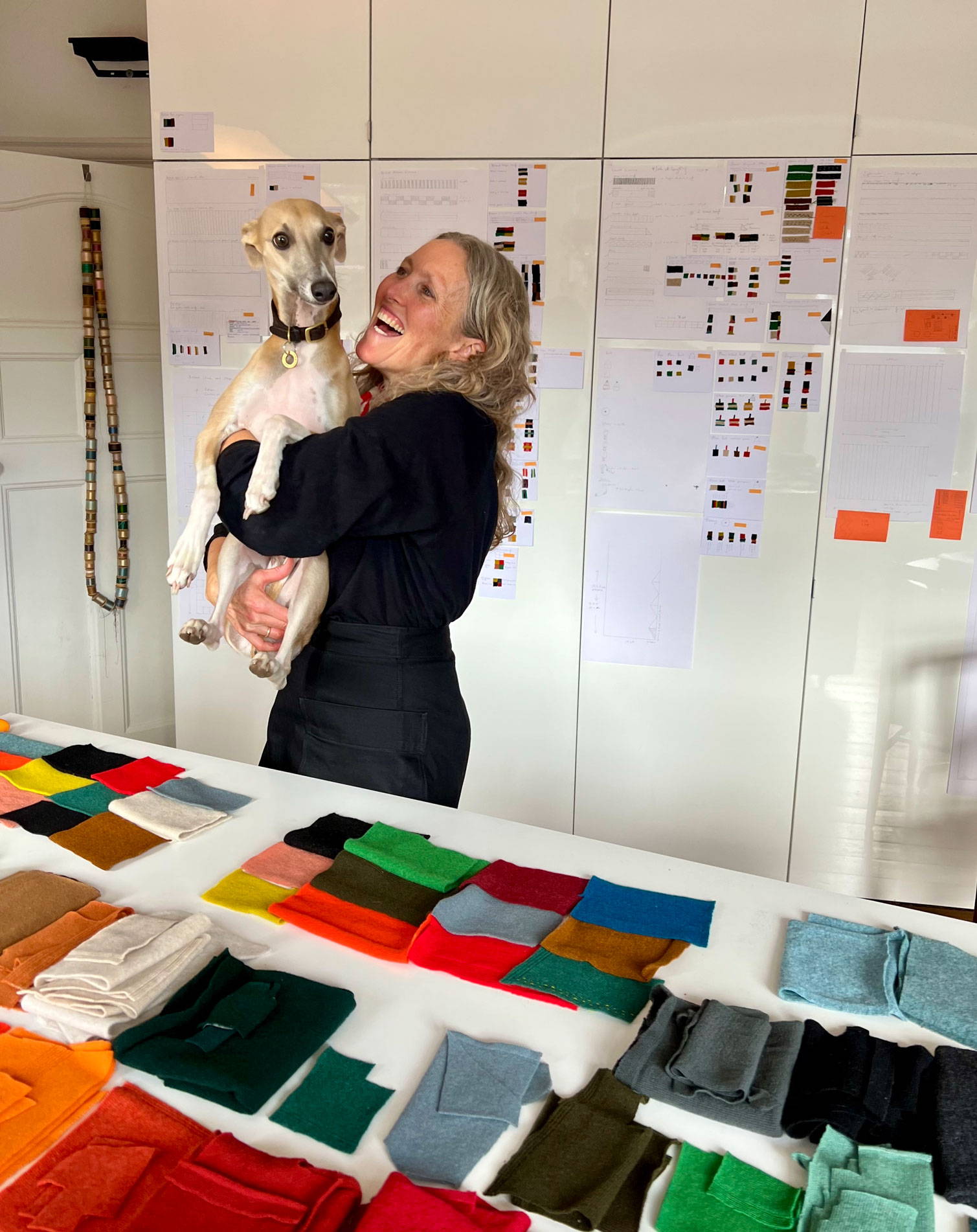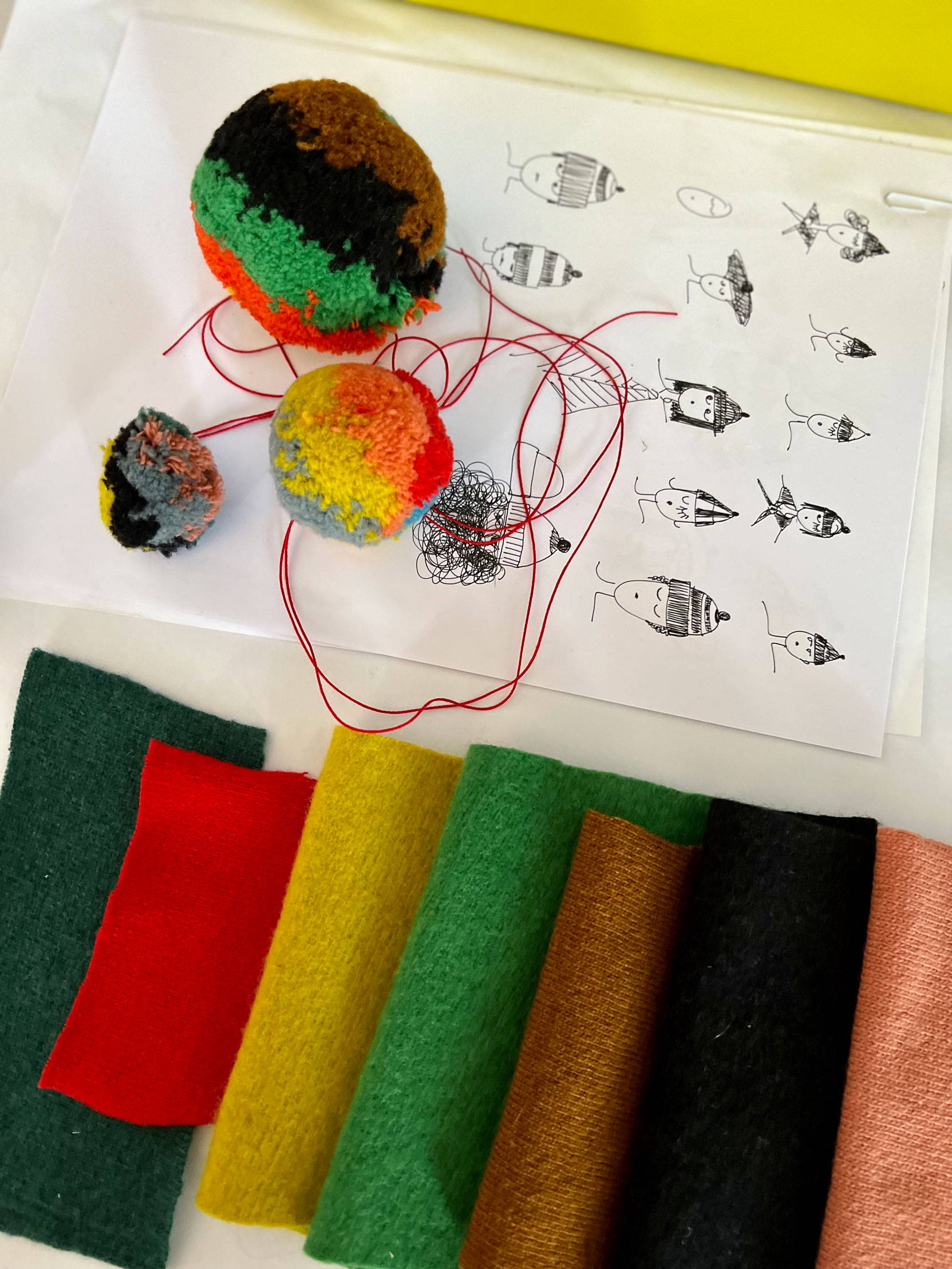 Photos by Veronique Rolland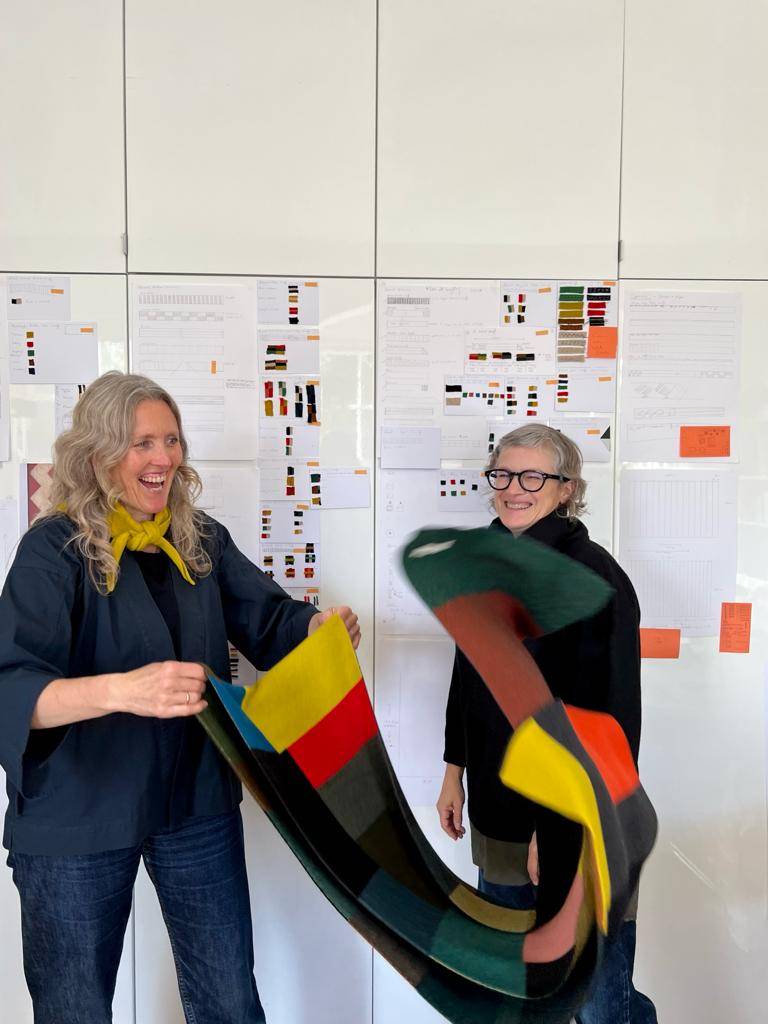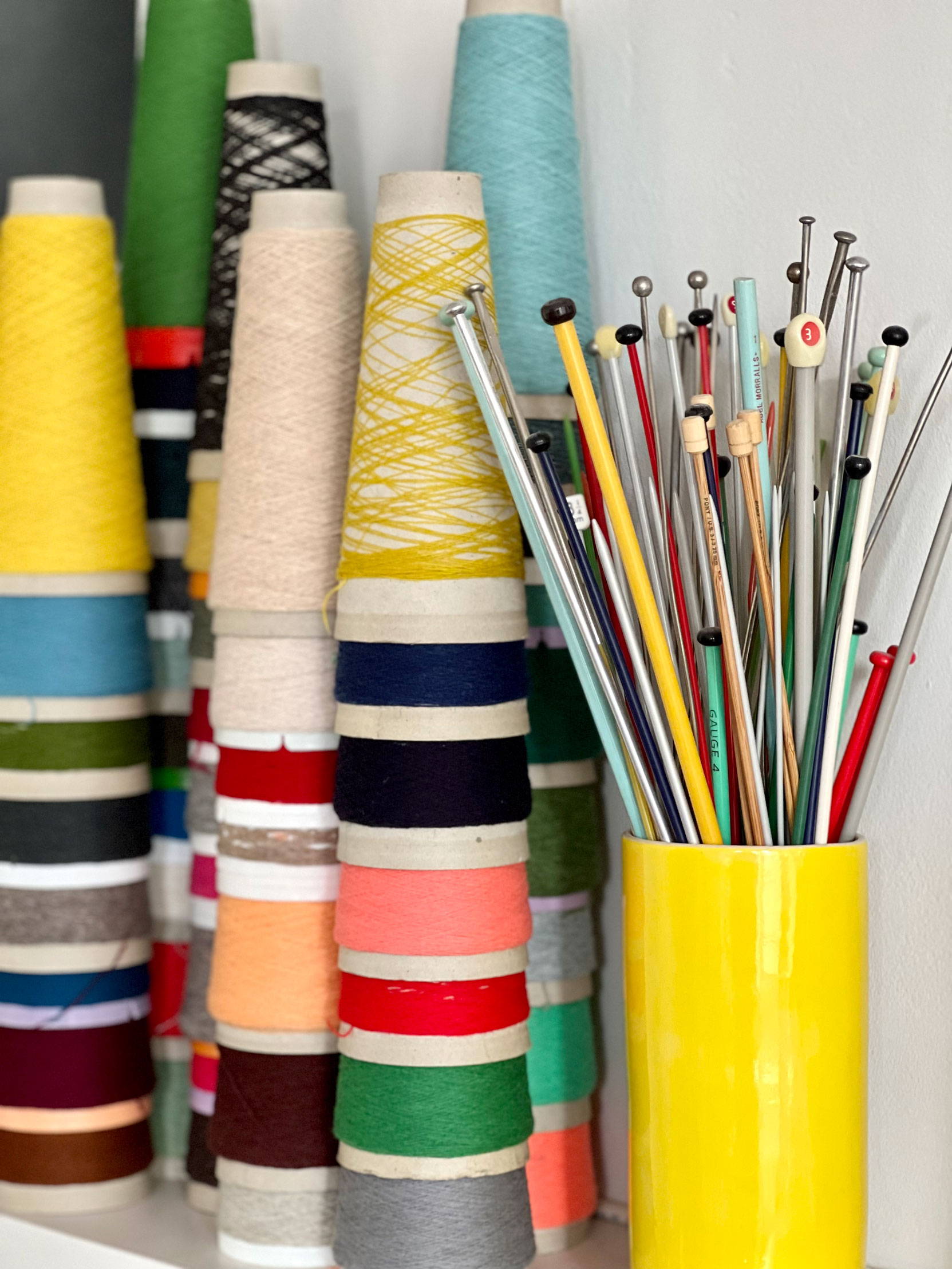 We work hard, always having deadlines to meet but we have a laugh, eat a lot of chocolate and cook too many fried eggs for lunch.
Scout the dog does not work hard, he sleeps the entire day moving from one sunny spot to another, but he keeps us calm and makes us smile.
Have a great weekend
Jo x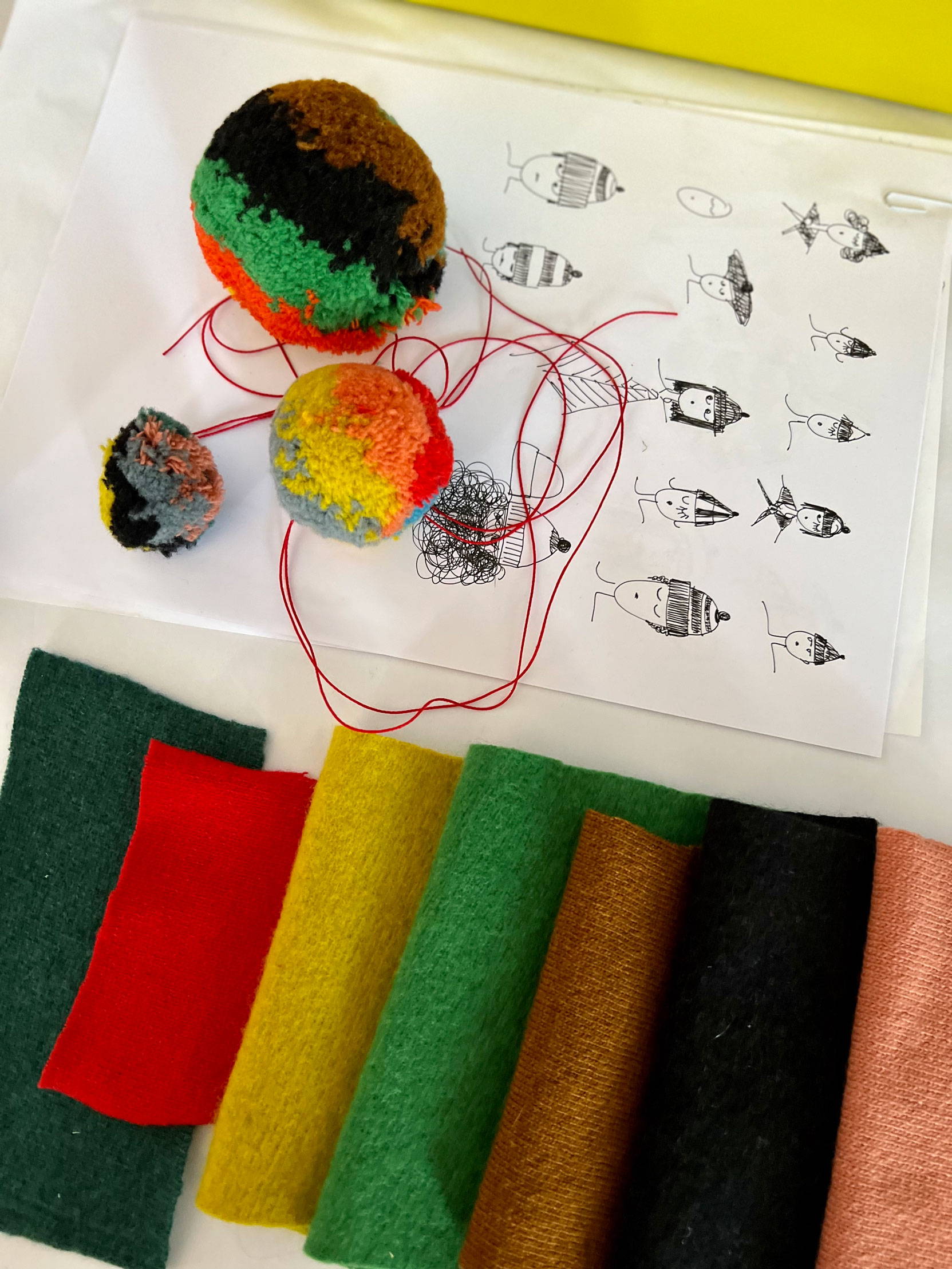 Photos by Veronique Rolland