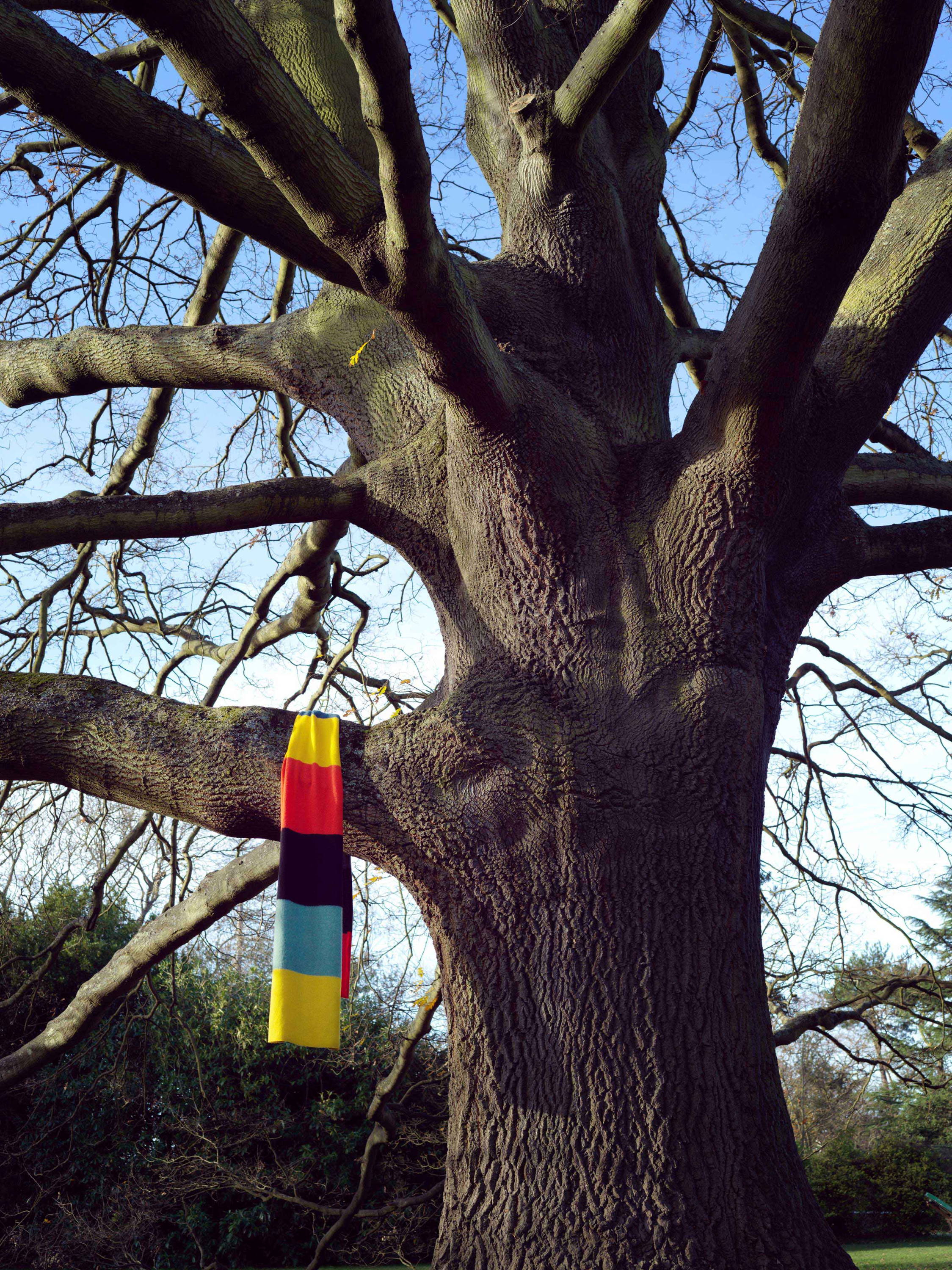 I walk past this 500-year-old oak tree every day.
It is a Turkey Oak or Quercus Cerris. The trunk of the tree has a circumference of 6.6 metres. A green plaque identifies it as one of The Great Trees of London.
The branches reach the ground all the way round and when in leaf, create a huge, green room-like space. In winter, the tree becomes a grand skeleton - standing under it soothes my soul.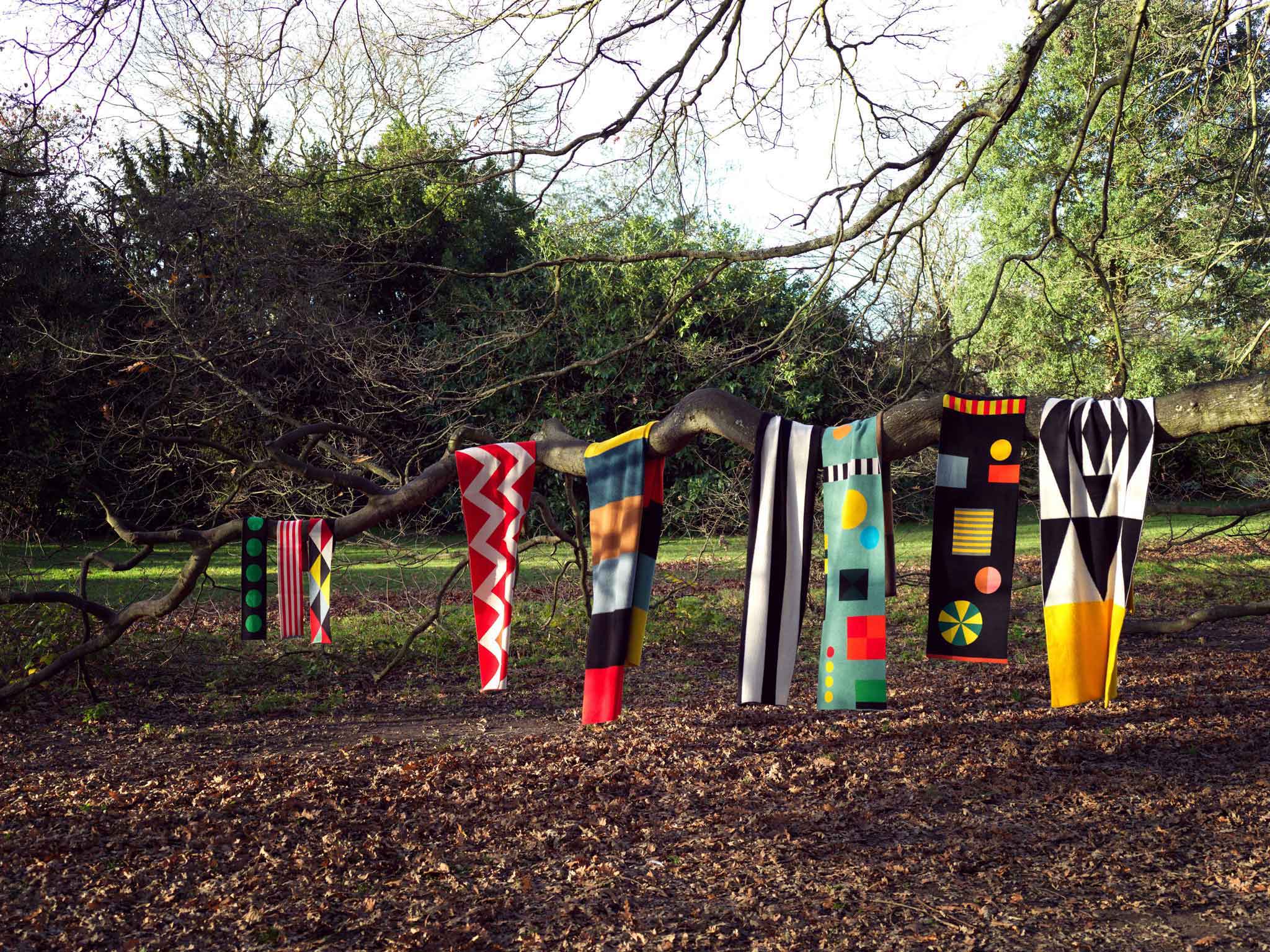 Veronique and I often walk past the tree together and had the idea to dress it with my scarves. This is the result of Tuesday morning with our beloved tree.
Véronique Rolland is an artist whose work in still and moving image centres on our relationship with nature and the environment. Her work has been widely exhibited and acquired by major international collections including the National Portrait Gallery and Victoria & Albert Museum, London, and Pompidou Centre, Paris. Read more about her work
here.