Our best selling scarf is the Multicolour Brushed Colourblock Scarf. It is made on a tubular knitting machine. The different colours travel down inside the tube and are released to knit when a certain colour is required. They are then washed, steamed and brushed to give them a soft, cosy finish.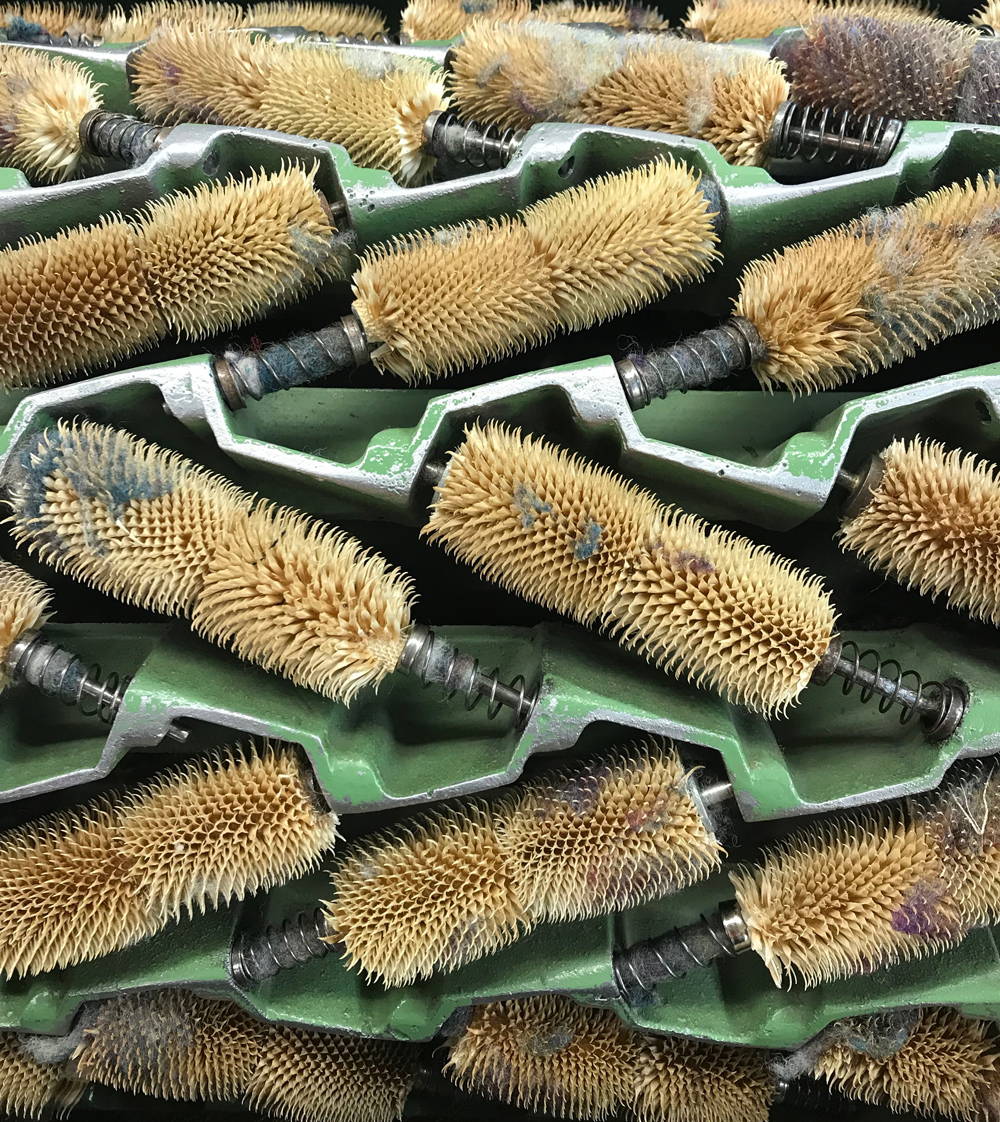 Enjoy being wrapped in the softest fleecy lambswool on a crisp autumnal day. Our scarves are brushed using a process which began in medieval times when native grown teasels were set in a frame to brush cloth, raising the fibres and creating a softer surface. The teasel plant grows wild here and is most striking in autumn when its bare seedheads stand tall in the landscape.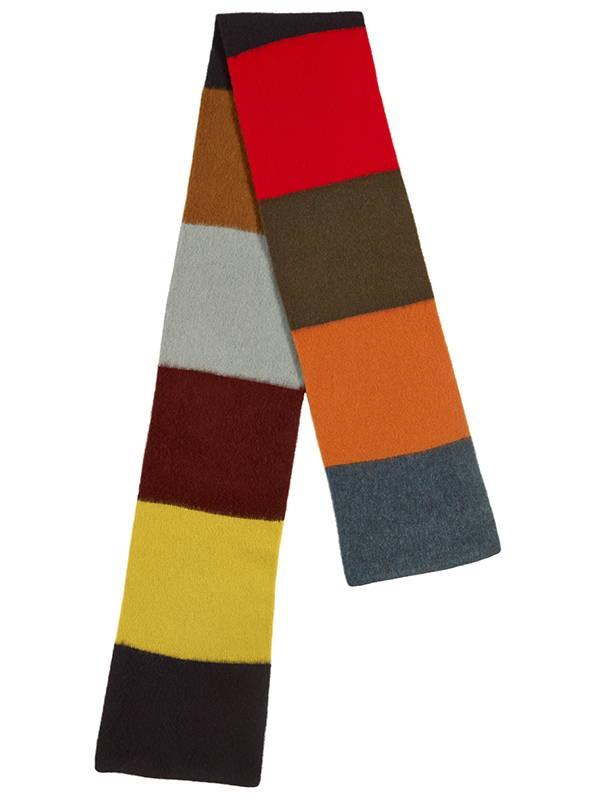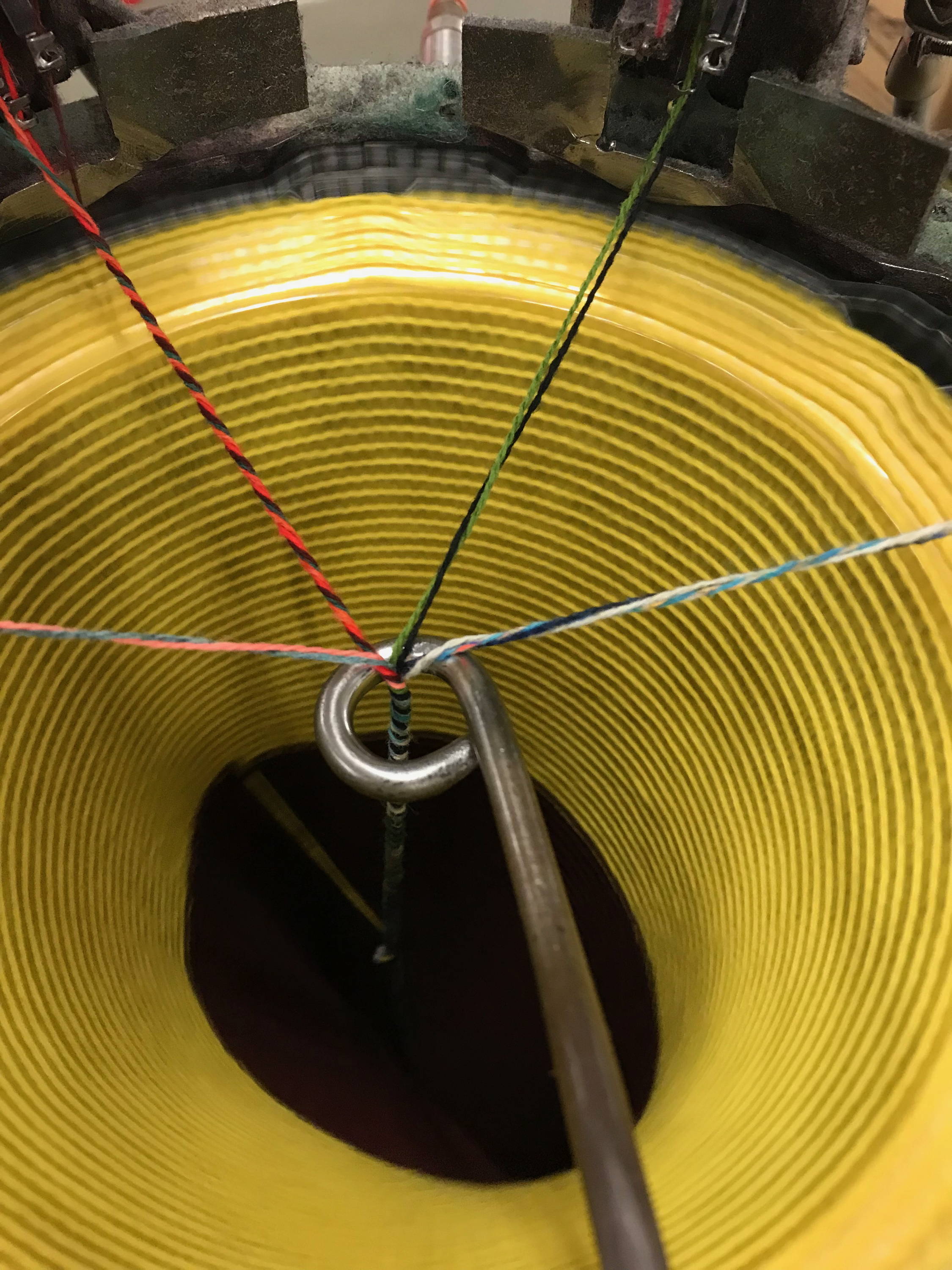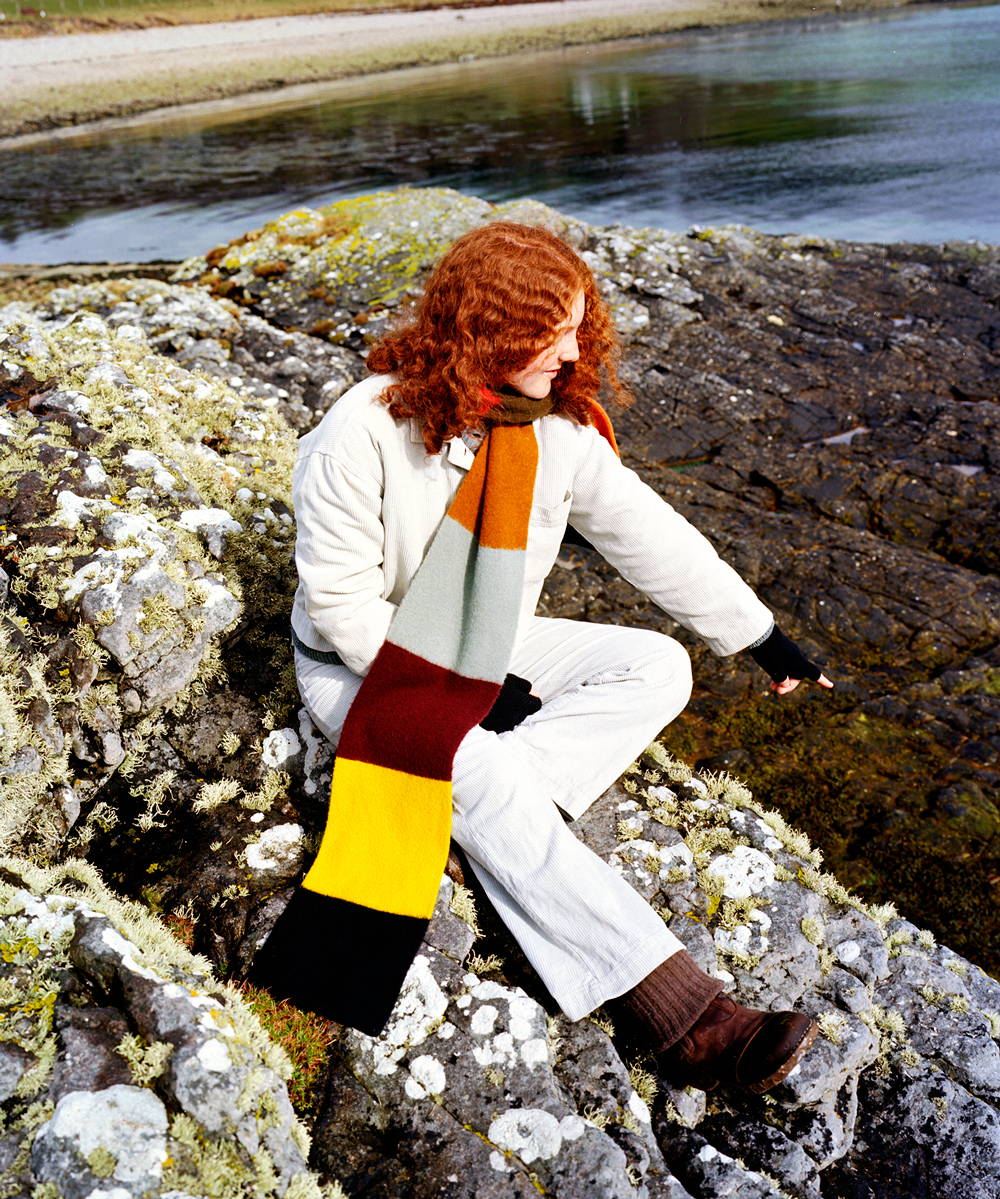 Our Jo Gordon signature Brushed Colourblock Scarf, designed to keep you warm all through autumn.