I prefer living in colour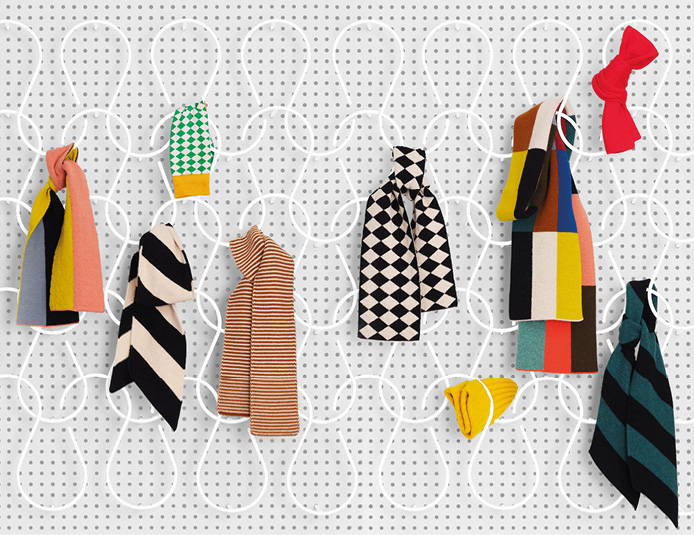 "I prefer living in colour" David Hockney. Pattern and colour bring such joy. Our small scarves and triangle neckerchiefs are perfect for adding some colour to your favourite summer outfit. Great for those chilly mornings or evenings and small enough to pop in your pocket or bag when it warms up.
We achieve our precise geometric patterns by using 100% fine Scottish spun lambswool, dyed with 98% organic dyes, and knitted in Scotland and England on 7, 10 and 12 gauge zero waste machines. The finish of the knit is incredibly soft and will bring you many years of wear.